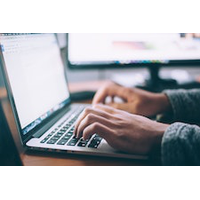 Join members of RPCV4EA in advocating for the newly reintroduced Energy Innovation and Carbon Dividend Act, H.R.2307.
Use the Citizens' Climate Lobby (CCL) Write Your Representative form to look up your members of Congress and send them a personalized note. Not sure how to start? Check out our advocacy message below, created by the Peace Corps Action Team, for inspiration. You can copy and paste this template into the CCL Write your Representative form. Be sure to add your personal information where requested, such as your Peace Corps country and years of service and any site-specific details you wish to share.
"As a Returned Peace Corps Volunteer who served in [country] from [years], I worked side by side with local leaders in the community. Countries around the world are already seeing the impacts of climate change through rising sea levels, more frequent natural disasters, and unseasonable droughts or floods. I can attest that climate change is not just a phenomenon that may cause problems in the future, it is hurting people right now.
[Insert country or site-specific details here]
In addition to creating challenges for individuals and families around the world, the adverse effects of rising temperatures have ramifications for peace building. According to the UN Security Council Assistant Secretary-General, climate change exacerbates existing conflict risks and is likely to create new ones. The Peace Corps is an organization that promotes world peace and friendship. I believe that a timely and just response to climate change is critical in helping to achieve this mission."
Please join our National Launch Call on May 11 to learn more about RPCV4EA's partnership with CCL, legislative priorities, and related advocacy activities. On the call you will hear from CCL's Executive Director Mark Reynolds, followed by a Q&A moderated by NPCA President Glenn Blumhorst.
To learn more about RPCV4EA's climate advocacy, explore our Peace Corps Action Team and get involved!
---