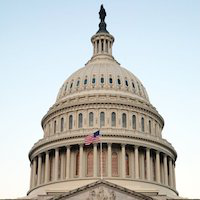 By Kate Schachter
Climate and our environment aren't the only things we advocate for in the Returned Peace Corp Volunteers for Environmental Action (RPCV4EA) group. We are committed to the success of Peace Corps as well.
President Kennedy envisioned tens of thousands of volunteers in the field by the end of the 1960s. By June 1966, over 15,000 volunteers were serving, the historic high. In March 2020 7,300 individuals were evacuated due to the COVID-19 pandemic. One year later, on March 1, 2021, the Peace Corps Reauthorization Act was introduced, an important piece of legislation to help raise the number of volunteers to 10,000.
For details on the importance of the Reauthorization Act, see this article from Jonathan Pearson, Director of Advocacy at the National Peace Corps Association (NPCA). Or, if you love the nitty gritty, see the bill itself.
Action Item! Email your representative about the Peace Corps Reauthorization Act. The following are important and easy actions to take: Follow this link to see if your House Representative is a co–sponsor of H.R. 1456. Use this link to urge your Representative to co–sponsor H.R. 1456, or to thank them if they already are a co–sponsor.
In May, Pearson sent the (slightly modified) message below about the need for the community of volunteers, friends, and allies to reach out to Congress. Due to the efforts of the NPCA community, we now have 105* cosponsors; this is up from the 89 in his original message! Is it possible for 330 more voting members of Congress to sign on? Maybe not in this Congress, but we can only try. I am pleased to see that my own Representative has added his name.
---
Message from Jonathon Pearson: 105* House Reps Co-Sponsor Peace Corps Reauthorization Act
A growing number of members of the House of Representatives are showing their support for comprehensive Peace Corps legislation that calls for improvements and reforms aimed at strengthening in-service and post-service health, supporting volunteers and RPCVs, and honoring Peace Corps service.
The legislation (H.R. 1456), introduced by RPCV Representative John Garamendi (D–CA) and Representative Garret Graves (R–LA), would expedite and prioritize redeployment of evacuated volunteers, would provide volunteers with whistleblower protections, expand paid post-service health insurance to three months, ensure RPCVs a full year of Non-Competitive Eligibility for federal hiring when a government shutdown or hiring freeze occurs, increases the worker's compensation rate for RPCVs unable to work due to service–related illness or injury, and much more.
---
If you are ready to take the next step, "Publish a Peace Corps 60th Anniversary Op-Ed". With NPCA's Advocacy team, we are co-hosting this weekly event on Tuesdays through September 21st at 8:00pm ET. Join us!
---