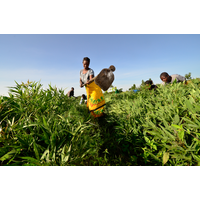 On September 12 Returned Peace Corps Volunteers for Environmental Action (RPCV4EA), GAP with RESULTS, and Project Drawdown co-hosted the online event, "At the Intersection of Climate and Poverty: Solutions to Advance Planetary and Human Well-being."
The event featured a presentation and panel discussion around challenges and opportunities working at the intersection of climate and poverty, solutions that contribute to both, and advocacy opportunities to advance action at this intersection.
Please find the recording of the program linked here.
Guest speakers included:
Carissa Patrone Maikuri, Program Coordinator, Drawdown Lift, Project Drawdown

Kul Chandra Gautam, Global Development & Policy Expert, former official, UNICEF & UN

Neil Boyer, Program Specialist for Environment, Peace Corps
Discussions were informed by a new landmark report, Climate–Poverty Connections: Opportunities for synergistic solutions at the intersection of planetary and human well-being. Published by Project Drawdown, the report provides decision-makers with concrete evidence of how climate solutions can also contribute to meeting human well-being needs and alleviating poverty in rural communities in Africa and South Asia.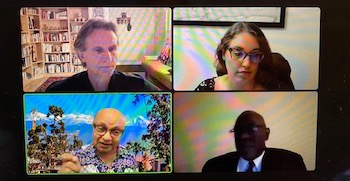 Most people we know are engaged in environmental conservation to combat climate change, going after the low-hanging fruit of water conservation, composting, recycling, and more. Below are some ideas on ramping up to the next step to effect climate change:
Take action on climate change by writing Letters to the Editor to draw attention to climate and poverty challenges and solutions. Click here to join!
Are you interested in becoming an advocate to influence the policies that impact gender equity, global education, health, and development? The Global Allies Program: Partners Ending Poverty with RESULTS (GAP) brings a long-term commitment to Peace Corps ideals.Take action on the READ Act at our next webinar Thursday, October 13 at 8:30 PM ET (Register here). We will be joined by Dr. Meg P. Gardinier, Global Education Policy Manager at RESULTS, who will share insights in a deep dive on global education following the United Nations Transforming Education Summit (TES). Read this blog post from International Literacy Day co-written by Dr. Gardinier here.

Please share these links to additional resources with your network:

Join us! We are stronger together. Check out our programming and opportunities: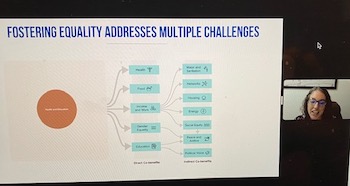 ---