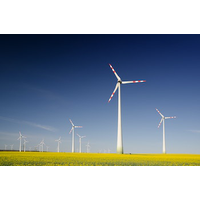 By Kate Schachter
COVID isn't over, but the worst has passed. We learn more about public health safety tactics every day. So is now time to get away? How are your itchy feet?
I had a friend ask the other day what carbon offset program she and her husband should use. They are planning to do some traveling and remembered the many Peace Corps Connect conferences where our group encouraged attendees to purchase carbon offsets for their travel. For some of the conferences, we worked closely with NPCA to make it a green conference. I went back to my notes from those years and realized that the programs are still valid opportunities, and this was a good time to share them with broadly. Please be aware that we have no ongoing relationship with these first three companies and are not receiving a promotion fee for sharing our opinion.
Nature Conservancy - You can evaluate a specific trip or event or look at your annual footprint, then make a donation to a huge number of projects throughout the US...many in your own area that you may recognize.
The next two sites are designed to be annual subscriber options, rather than per-trip offsets. We have recommended them in the past and they are easy to use websites, though you have to know mileage between start and end points (no trip calculator).
TerraPass - They work with a small selection of global carbon offset projects that may appeal to RPCVs.
CarbonFund - Previously recommended by RPCV4EA. They also have a few worldwide carbon offset projects.
Another recommendation is UCapture, which has carbon offset relationships with over 30,000 online retailers, at no extra cost to you. It's easy to use and will pop up if you're shopping online and land on one of their partner pages. They have a lot of Travel online options, some of which you might be using already. To be honest, I'm not much of a consumer (Reduce, Reuse, Recycle!), and rarely use it, but when I do it happens quickly without having to remember passwords. I found it very easy to use Booking.com, for example, while traveling in South Africa in 2019. Small prompts anytime you happen to check in at one of their online retailers are great reminders to do what you can, every day, to make a difference for the planet. We do have a friendly relationship with UCapture but do not gain a "finders fee" if you sign up. Why do we do it? For the Planet!
If you have a favorite carbon offset suggestion, please share it with me at kate@rpcv4ea.org.
However you travel, wherever you go, stay safe this summer. And enjoy yourself while staying true to climate solutions!
---