This article was originally published in WorldView magazine, a publication of the National Peace Corps Association.
---
Day Begins Here
KIRIBATI: Land is tied to identity. But the land is vanishing.
BY MICHAEL ROMAN
Kiribati is the center of the world. Here the international dateline crosses the equator. It is the only country to have territory in all four hemispheres—north, south, east, west—and the first nation to see the sunrise of each new day. It is also predicted to be one of the first nations to vanish because of global climate change: summoning powerful king tides, devastating cyclones, and prolonged droughts. In the face of all this, how does a people stay resolute and try to preserve land—and a deeply intertwined culture and identity?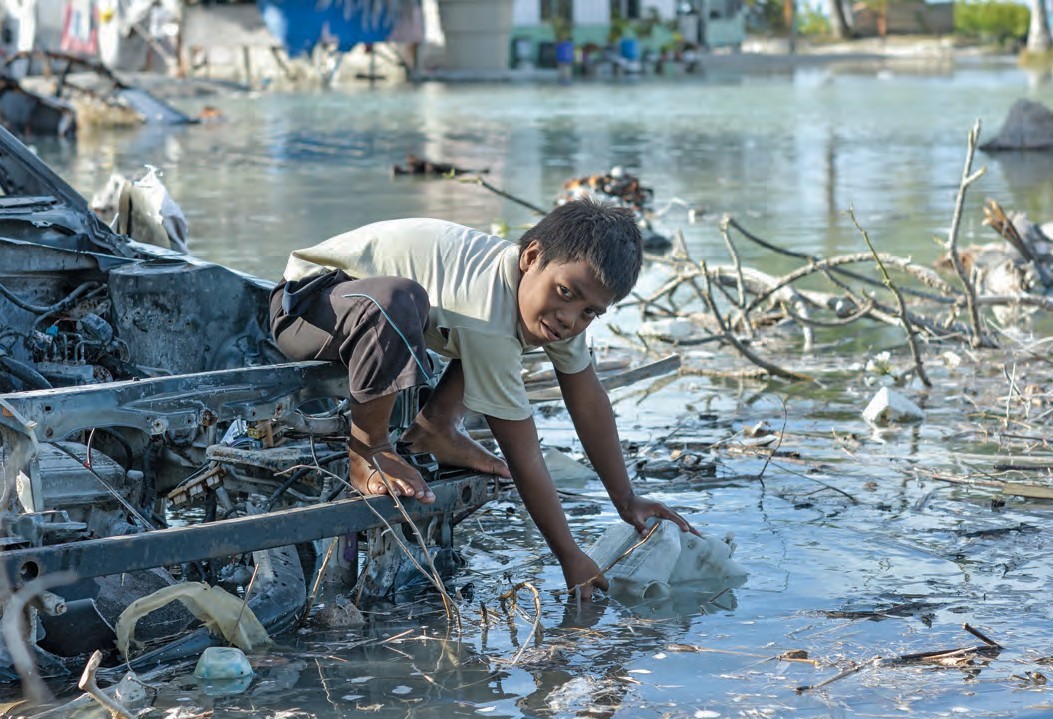 Photo courtesy Peace Corps
Aftermath of a king tide: ocean water in the back yard—and flooding freshwater wells
---