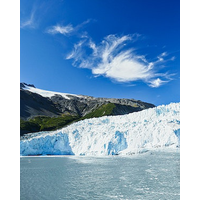 By Ben Boettger
In Mongolia, where I lived as a Peace Corps Volunteer from 2010 to 2012, climate change manifests in summer droughts and devastating winters, in growing desert and shrinking pastureland that make its ancient nomadic herding culture more precarious than ever. For my present home on Alaska's Kenai Peninsula, climate change means new patterns of wildfire and insect outbreaks, the failure of ocean foodchains that sustain our fishing economy, and the gradual drying of our peatlands into grassland. Nobody directly experiences changes in average global temperature. What impacts life are the wildly varied effects of that change on the ecosystems, economies, and cultures we live in.
On the community level where most people make their most impactful decisions, tactics for fighting climate change are no less granular. In Drawdown: The Most Comprehensive Plan Ever Proposed to Reverse Global Warming, edited by Paul Hawken, scientists catalog and rank the 100 most effective climate solutions. These include familiar system-scale changes in energy and transportation, as well as closer-to-home ideas about food waste reduction, peatland conservation, re-forestation, and regenerative agriculture. Some of the most effective solutions involve ancient land use practices more than new technology, and local more than global choices.
What kind of thinking and acting does it take to put all possibilities into play, and to counter all of climate change's particular damages? While working on a series of community climate action workshops for my small Alaskan town, I came to an answer: thinking and acting like a Peace Corps Volunteer (PCV).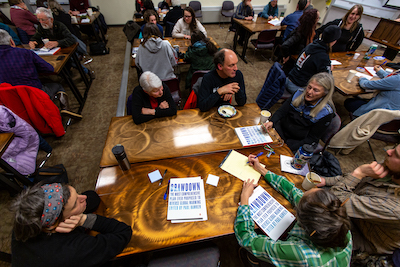 Workshop discussions on local climate action in Alaska
In 2019 I worked with the nonprofit Cook Inletkeeper to lead a "Book to Action" group, in which public discussion of Drawdown's climate solutions sparked brainstorms on how those solutions may work with the particulars of our region. After months of discussion, the people who'd gathered around these ideas deliberated and voted on one that would become our project for the next year. In the town of Soldotna this became volunteer-led community composting. In the nearby town of Homer, it resulted in a push to preserve carbon-sinking peatlands.
This work felt familiar, but it was only afterwards -- as I distilled the process into Cook Inletkeeper's Local Climate Action Kit, a workshop how-to guide for other communities -- that I noticed its roots in Peace Corps thinking. PCVs learn to assess what resources and opportunities exist in their communities, to find goals that people will work for together, and to plan projects that outlive their own involvement. Bringing this process to local and regional climate action is not only a practical, but an essential, part of the solution. The community workshop model of our Action Kit is for everyone concerned about their region's climate future. But it's especially valuable for RPCVs, who've had a taste of the diverse and widespread response climate change demands.
Ben Boettger is a freelance writer based in Kenai, Alaska. He was a Peace Corps Volunteer, primarily in the TEFL sector, in Mongolia from 2010 to 2012.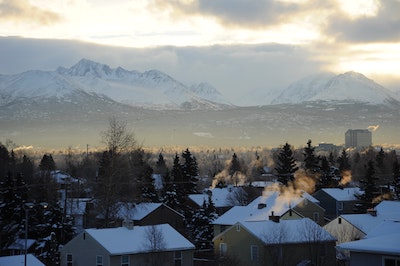 ---