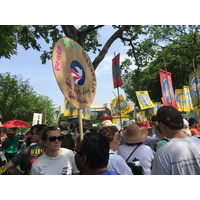 On March 19, 2018, we submitted our Annual Report of Activities to the National Peace Corps Association. This report is a requirement of our affiliation status in the organization. It is also a great opportunity to look back and think about our successes, and plan for our future.
We don't collect dues, and therefore have no financial activity to report.
The report can be read on Google Drive right here.
---