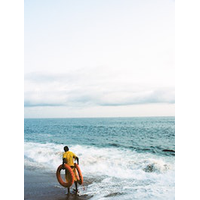 Our Peace Corps Action Team (PCAT) with Citizens' Climate Lobby (CCL) is preparing a push on the Climate Displaced Persons Act (CDPA), H.R.2826, that has been introduced to Congress. Help us address the issues that will be faced as countries across the globe are inundated by wildfires, flash floods, and rising oceans. We have suggested to CCL that H.R.2826 and S.1335 is an important bill to support.
Would you like a quick overview? Here is a two-page fact sheet. Here is the bill summary. From there you can read the entire text and find out if your Representative is already a co-signer.
Here are two things you can do if you are a CCL member:
Provide your own support by completing this form for Future CCL Policy Objectives strategy in support of CDPA at this Link (will take 3-5 minutes).
Bring this to your group and ask the leadership to take it on, and for individual members to take action (may take some prep and meeting time to advocate effectively).
Here is something anyone can do, CCL member or not:
Contact your House Representative and Senators expressing your support for CDPA (H.R. 2826 and S.1335) using this Link. All the details are there, and you have the option to add your own experience to the text (will take 2-4 minutes).
Questions? Contact one of our PCAT co-leaders for advice or a presentation.
Dr. Michael Roman Brady Fergusson
michael.roman@uc.edu bradyf585@gmail.com
---