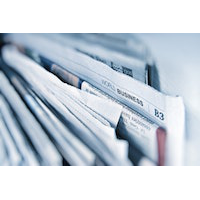 To raise awareness about climate change and invoke action on the part of policymakers and citizens, RPCV4EA embarked on a Letter to the Editor (LTE) campaign. The campaign started in Fall 2020 and continues today to leverage RPCV's unique experiences and community mobilization to influence climate change legislation locally and globally.
The LTE campaign has included a media training by Sam Daley-Harris, articles about how to write effective LTE, a call to action, and a new monthly LTE writing group.
The monthly LTE writing group is a time for RPCVs to come together to write and edit LTE; everyone is welcome to attend to share ideas or get support with writing their LTE. The monthly meetings are held the fourth Tuesday of every month at 8:00pm EST/ 5:00pm PST and led by RPCVs Dylan Hinson and Arianna Richard. See the RPCV4EA calendar of events for more details.
The campaign is paying off! Several LTE from RPCVs have been published in national and local media:
We invite you to participate in our LTE campaign. View the resources on our website, join the monthly LTE writing meeting, and monitor your local newspaper for opportunities to respond and raise awareness. Earth Day, celebrated this year on April 22, is a great opportunity to take action. See our list of Earth Day activities, including the next LTE meeting on April 27, online here.
Article updated on April 16, 2021
---