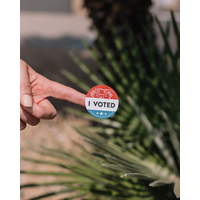 Compiled by Meredith Miller Vostrejs

Midterm elections matter - for people and the planet. A recent poll finds that half of voters say climate change is important in the midterm elections; yet many environmental voters do not vote according to the Environmental Voter Project.
Who you vote for and what measures you support is significant in the fight against climate change, according to this Thrillist article, "If You Care About Climate Change, Head to the Polls."
How can you vote for the environment? The Citizens' Climate Lobby voter guide suggests you look for a candidate's stance on the following issues:
Carbon fees

Clean energy standards

Investment in renewables

Transition off fossil fuels

Support for clean vehicles

Plan to get your community to 50% greenhouse gas reductions by 2030

You can take action with the Environmental Voter Project by signing up to call voters, send postcards, or canvas non-voting environmentalists.
The League of Conservation Voters also provides insights on pro-environment candidates and ballot measures. Check out their list of state organizations and get involved by volunteering with your local affiliate organization.
Most importantly, make sure you are registered and vote! Elections are November 8.
To get inspired, read our interview with Jeb Eddy from last year where he describes how and why he is mobilizing voters to get out the environmental vote.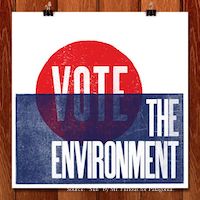 Image source: "Sun" by Mr. Furious for Patagonia
---