Who We Are
We are members of the Peace Corps community past, present, and future. We have seen the impact of poor environmental policy and climate change in countries around the world.
What We Do
 

---

We Advocate

---

We advocate for the planet by fighting for environmentally friendly legislation. We do this by signing petitions, calling congress, and lobbying etc.

 

 

 

---

We Educate

---

We raise awareness about environmental issues. We also stay updated on the latest laws and legislation impacting the environment.

 

 

 

---

We Collaborate

---

We believe we are stronger together. We connect with other organizations and individuals to share ideas and learn from each other.

 

 
Become a Member
Join the RPCVs for Environmental Action to stay connected and support Peace Corps community initiatives! 
1. First, you will choose your membership level with NPCA.
2. Then, select which NPCA affiliate group(s) you would like to join, including ours!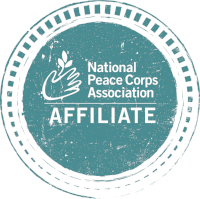 We are an affiliate of the National Peace Corps Association (NPCA).
NPCA is the nonprofit alumni network at the center of a vibrant community of over 220,000 people who share the Peace Corps experience. NPCA champions lifelong commitment to Peace Corps ideals by connecting, engaging, and promoting its members and affiliate groups as they continue to make a difference in communities in the U.S. and abroad. NPCA is also dedicated to advocating for, contributing to, and supporting the betterment of the Peace Corps. Visit NPCA to learn more.