Event Details
What: Bikini-Enewetak's Heartbreak: Climate Change Driving the Atomic Afterlife
When: Saturday, October 21, 2023, 2 pm - 3:30 pm ET
Registration: Select the attending option under "My Attendance" at the bottom of this page
Who: This select speaker panel will provide personal testimony and direct experience about the effect of nuclear testing on the people and environment of the Republic of Marshall Islands (RMI).
Mel Siegel: Moderator, Board member of the RPCVs for Environmental Action (RPCV4EA)
Kathy Jetnil-Kijiner - by video, RMI national, performance artist and poet
Ataji Balos - former Senator in RMI
Keola Downing - RPCV RMI and interpreter for Mr. Balos
Sally Clark - RPCV RMI and advocate
Jack Niedenthal - RPCV RMI, former Secretary of Health & Human Services in RMI
Art Roche, Veterans for Peace - Golden Rule Project
Brady Fergusson, VP. RPCV4EA, to present advocacy actions
Dylan Hinson, Board member RPCV4EA, LTE Advocate trainer
See the "Speaker Bios" tab for more details.
Why: With the amount of attention, time, money and diplomatic effort being poured into the Pacific today, this timely webinar highlights RPCV experiences in the RMI. Hosted by RPCVs for Environmental Action, Bikini-Enewetak's Heartbreak: Climate Change Driving the Atomic Afterlife will feature the experiences of RMI RPCVs and Host Country Nationals from one of our country's most critical militaristic partners in the Pacific theatre. We will also hear from an important peace and anti-nuclear ally, Veterans for Peace - Golden Rule Project.
The RMI hosted 149 Peace Corps Volunteers from 1966 to 1996. They arrived in the middle of this nuclear timeline:
1946-1958: the United States tested 67 nuclear weapons on the atolls of Bikini and Enewetak.
1966-1996: Peace Corps Volunteers served in RMI.
1978: Two decades after testing ended, contaminated waste was collected and dumped in the Runit Dome on Enewetak Atoll.
2012: A UN report stated that the effects of this testing were long-lasting and still affect the Marshallese.
...a continuing story
Today, the impacts of climate change have eroded the collection dome's walls and nuclear waste is contaminating the ocean. Hear these stories from the people who have worked there and live there. Learn what you can do to advocate for a just future. Donate to a Marshallese non-profit working on the intersections of youth, climate change, and their nuclear legacy.
Come to hear their stories, and learn what you can do to help.
War is not healthy for children and all living things.
---
Co-Sponsors
SPEAKERS AND BIOS
Mel Siegel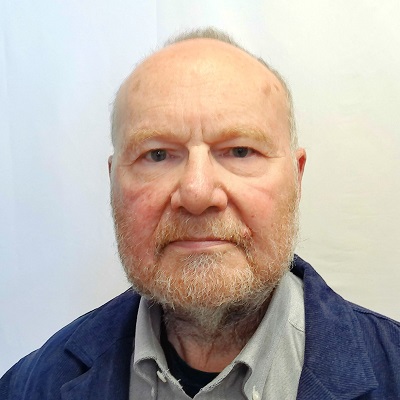 Mel taught and conducted research at Carnegie Mellon University, School of Computer Science, The Robotics Institute since 1982, shortly after the Institute's founding. He is the Founding Director of the department's Master of Science in Robotics Technology program, conducted in collaboration with partner universities in China, India, and the UK. In 2017 he transitioned to Emeritus Professor.
All his academic degrees are in physics: undergraduate from Cornell, and MS and PhD under Nobel Laureate John L. Hall at JILA, a joint-institute of the National Institute of Science and Technology (NIST) and the University of Colorado - Boulder. Between undergraduate and graduate studies he served two years in the very early Peace Corps, where he taught physics and math at secondary school and undergraduate university levels at Achimota School, Accra, Ghana, and traveled extensively in West and Central Africa. Between his post-PhD academic career in physics and his subsequent academic career in robotics he spent eight years as research & development director of a small scientific instruments company.
His research areas in robotics include sensing, perception, and human-machine interfaces. For most of the last 25 years he taught the Robotics Institute's graduate-level core course in Sensing, Sensors, & Perception. During the 2011-2012 academic year he took leave-of-absence from CMU to serve as Founding Chairman of the Physics Department and the Robotics & Mechatronics Department in the School of Science & Technology at Nazarbayev University, Astana, Kazakhstan, an innovative new university whose academic organization and science & technology curriculum he helped create during the preceding two years. In addition to teaching in the Peace Corps and in four US universities, he has taught internationally at Nanjing University of Science & Technology (Nanjing CN), Nazarbayev University (Astana KZ), Innopolis University (Kazan RU), SSN University (Chennai IN), and BMS College of Engineering (Bengaluru IN).
In his retirement, Mel is deeply engaged with volunteer activities, including serving on the Board of the RPCVs for Environmental Action. He fostered the creation of a Citizen Science–Climate Action team that meets monthly to highlight ideas and initiatives on climate change solutions.
---
Kathy Jetnil-Kijiner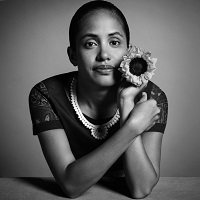 Kathy is a Marshall Islander poet, performance artist, educator. She received international acclaim through her poetry performance at the opening of the United Nations Climate Summit in New York in 2014. Her writing and performances have been featured by CNN, Democracy Now, the Huffington Post, NBC News, National Geographic, and more. In February 2017, the University of Arizona Press published her first collection of poetry, Iep Jāltok: Poems from a Marshallese Daughter.
Kathy also co-founded the youth environmentalist non-profit Jo-Jikum dedicated to empowering Marshallese youth to seek solutions to climate change and other environmental impacts threatening their home island. Kathy has been selected as one of 13 Climate Warriors by Vogue in 2015 and the Impact Hero of the Year by Earth Company in 2016. She received her Master's in Pacific Island Studies from the University of Hawaiʻi at Mānoa.
---
Senator Ataji Balos
Ataji Balos is a Marshallese politician who was a member of the Congress of the Trust Territory of the Pacific Islands. During the Trust Territory era, his activism concerning Marshall Islands - United States relations included a sit-in that delayed testing of U.S. military technology as well as advocacy for the people affected by United States nuclear weapons tests in the Marshall Islands. At the time, the "Sit In" was actually called the "Sail In" because they sailed their canoes over to Kwajalein Missile Range, which is today called the Ronald Reagan Missile Range.
He attended the University of Guam and worked as a teacher early in his career. Today he is a retired member of the Nitijela, the Parliament of the Republic of the Marshall Islands.
---
Keola Downing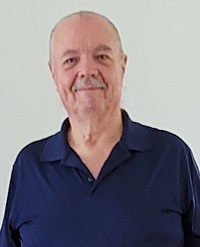 Keola Downing lives a life of commitment to and advocacy for the people of the Republic of Marshall Islands (RMI). It began in 1969 - 1973 when he served two back-to-back terms of Peace Corps service. His language skills were strong and scored as native fluency in Peace Corps. In 1971 he was given the title of official "Katomlap", a lifelong appointment by R. Leroj Lômijwa Nittôl, Queen of the Ratak Chain of the Marshall Islands. Katômlap means "Go Between & Advocate for Marshallese People".
From 1984 to the present, Keola worked as Marshallese interpreter for the U.S. Immigration and Naturalization Service in Hawai'i, aiding various legal firms and private individuals as needs arose. Today he is one of three interpreters for the people of the RMI.
Keola attended the College of Oriental Medicine in Honolulu from 1987-1989, where he earned a Ph.D. in Acupuncture Diagnosis and worked as Administrator. Because of his abilities in medical and courtroom interpretation, he worked for the Bay Clinic Community Health Center in Hilo Hawai`i from 2001 - 2013 . Though he is now officially retired, to this day he is still active to serve as interpreter when needed.
---
Sally Clark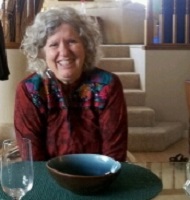 Sally Clark served as a Peace Corps volunteer in the Marshall Islands in Majuro from 1969 to 1971. She then became a high school teacher and the coordinator of global education in her district in Newark, California. Since retirement she has been a practicing psychologist focused on developmental issues in adults and children. Her Letter to the Editor, Nuclear tragedy in the Marshall Islands - Bulletin of the Atomic Scientists, shows a strong and ongoing connection to the Marshallese.
---
Jack Niedenthal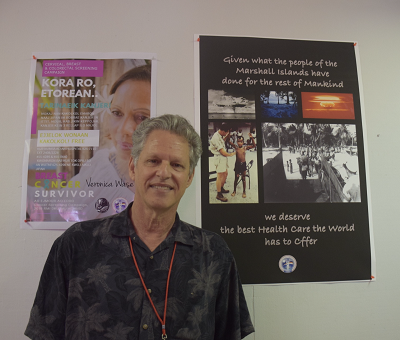 Jack has lived in the Republic of the Marshall Islands for 42 years, initially arriving in the RMI as a Peace Corps volunteer in 1981 where he served on Namu Atoll for 3 years. Together with his wife of 35 years, Regina, a Bikini islander, they have 5 children and 7 grandchildren. Niedenthal served as the Secretary of Health & Human Services for the RMI from January of 2019 until April of 2023, providing the Ministry of Health with leadership throughout the entire COVID-19 pandemic. The Marshall Islands has been recognized by the US CDC as having one of the world's best responses to the pandemic.
He is the author of the book, FOR THE GOOD OF MANKIND, an oral history of the people of Bikini Atoll and their islands, and he has written, co-produced and co-directed 6 award winning feature films in the Marshallese language, all of which were featured in the 2019 Asian Pacific Triennial of Contemporary Pacific Art in Queensland, Australia.
Previous to his assignment as Secretary of Health, he served as the Trust Liaison for the People of Bikini for 30 years, and in 2017 became the first Secretary-General of the Marshall Islands Red Cross Society. Over the course of his time in the RMI, he has served on the Board of Directors of the Marshall Islands Social Security Administration as Chair, the College of the Marshall Islands, the Marshall Islands Chamber of Commerce, Bank of the Marshall Islands, and the Majuro Cooperative School.
---
Art Roche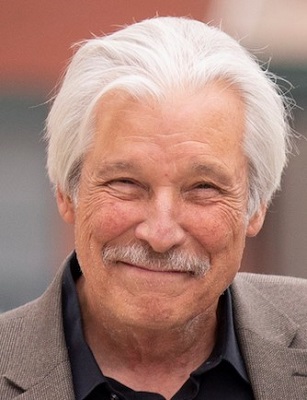 Art Roche is a retired healthcare administrator living in Dubuque, Iowa. Now he works as a volunteer community organizer with two of Dubuque's migrant communities, including 1400 Marshall Islanders. He is not a military veteran, but became a conscientious objector in 1970. He is an associate member of Veterans for Peace Iowa City Ch. 161 and served as a crew member during the month of February 2023 on the Golden Rule, the historic boat that attempted to interrupt nuclear testing in the Marshall Islands in 1958.
---
Brady Fergusson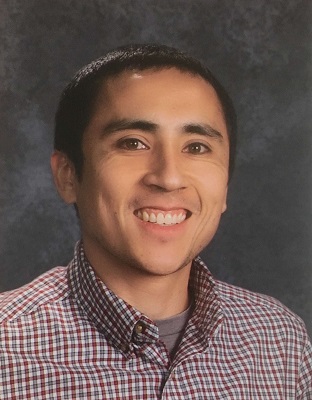 Brady served as a Peace Corps Health and Community Development Volunteer in the Republic of Kiribati from 2006-2008. He is especially motivated to take action on climate change by his family and friends in Kiribati, who are at high risk of being displaced from their islands in the Pacific Ocean by climate change impacts.
Brady serves as Vice President on the Board of the RPCVs for Environmental Action. He is Co-Chair (with Mike Roman) of the group's Peace Corps Action Team initiative with Citizens' Climate Lobby. In addition to volunteering for climate solutions, Brady works full-time as the Director of Public Engagement for the Climate Solutions Accelerator of the Genesee-Finger Lakes Region, which is an inclusive, nonpartisan 501(c)(3) nonprofit dedicated to inspiring and facilitating a large-scale climate mobilization in western New York state.
When not working on climate solutions, Brady enjoys spending time with his two kids and his wife, along with coaching basketball, running, biking, and cheering for the Buffalo Bills.
---
Dylan Hinson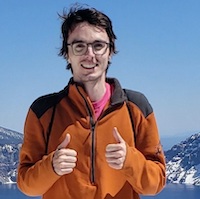 Dylan served as a teacher in Peace Corps Namibia from 2016-2018. He misses his students and the heat. Now, Dylan works as a bioinformatician in Portland, Oregon. Dylan serves as Treasurer with RPCVs for Environmental Action (RPCV4EA) and also serves as the co-leader of the Portland Oregon chapter of Citizens' Climate Lobby. He supports both RPCV4EA and the National Peace Corps Association with trainings in Letters to the Editor and working on advocacy for climate and environment legislation.
Learn about the Marshall Islands and its nuclear legacy from these resources.
The Museum standard of historical documentation about atomic testing on the Marshall Islands. Includes an extensive reading list at the end.
Investigative Journalism Articles
LA Times
By SUSANNE RUST | November 10, 2019
How the U.S. betrayed the Marshall Islands, kindling the next nuclear disaster
This investigative journalism coverage of the atomic testing in the Marshall Islands is regularly referenced by more recent sources.
Scientific American
By Hart Rapaport, Ivana Nikolić Hughes on April 4, 2022
The U.S. Must Take Responsibility for Nuclear Fallout in the Marshall Islands - Scientific American
Investigative journalism on contamination levels in RMI and call for U.S. to accept responsibility.
The Progressive
By Edward Hunt | June 19, 2023
The United States' Radioactive Legacy in the Marshall Islands Report on the misuse of COFA II funds references Jack Niedenthal's protests about misuse of trust money intended for Marshallese support ($150/month) that began during Trump administration…and continues during Biden admin. Includes a link to the agreement that the U.S. had not yet released to the RMI for review prior to signature.