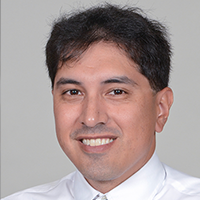 Congratulations to RPCV4EA Board Member Michael Roman on his recent election to the NPCA Board!
Mike will represent the Upper Midwest Division starting July 25 for a three-year term. You can read Mike's election to the NPCA Board here. His personal statement for the NPCA Board is below:
Unprecedented climate events, a continuing pandemic, international conflicts, refugee crises, and resurgences of racial conflicts at home are just some of the challenges facing us today. In light of these events, our community has risen to develop strategic plans for addressing challenges. I believe RPCVs have always been the catalyst behind the changes we wish to see in our world. We are the peacemakers, creators, and inspiration that the world looks to in efforts to create a more globally just society. America's best version of itself is seen in the commitment each one of us made then and now. My desire to join the board is inspired by all of us who have served and by all who will serve. I have little board experience beyond environmental organizations — Kiribati Keepers, Tungaru Climate Alliance, and RPCVs for the Environment — to which, I have contributed financial support, grant writing responsibilities, and/or expertise on climatically endangered nations.
Mike served in the U.S. Peace Corps in Kiribati from 2000-2002. Kiribati has remained in Mike's heart and has played a central role in his climate change advocacy and awareness raising efforts.
His advocacy work includes serving as co-chair of RPCV4EA's Citizen Climate Lobby Peace Corps Action Team.
We are delighted to see Mike continuing to advocate for RPCVs and our planet. Way to go!
---